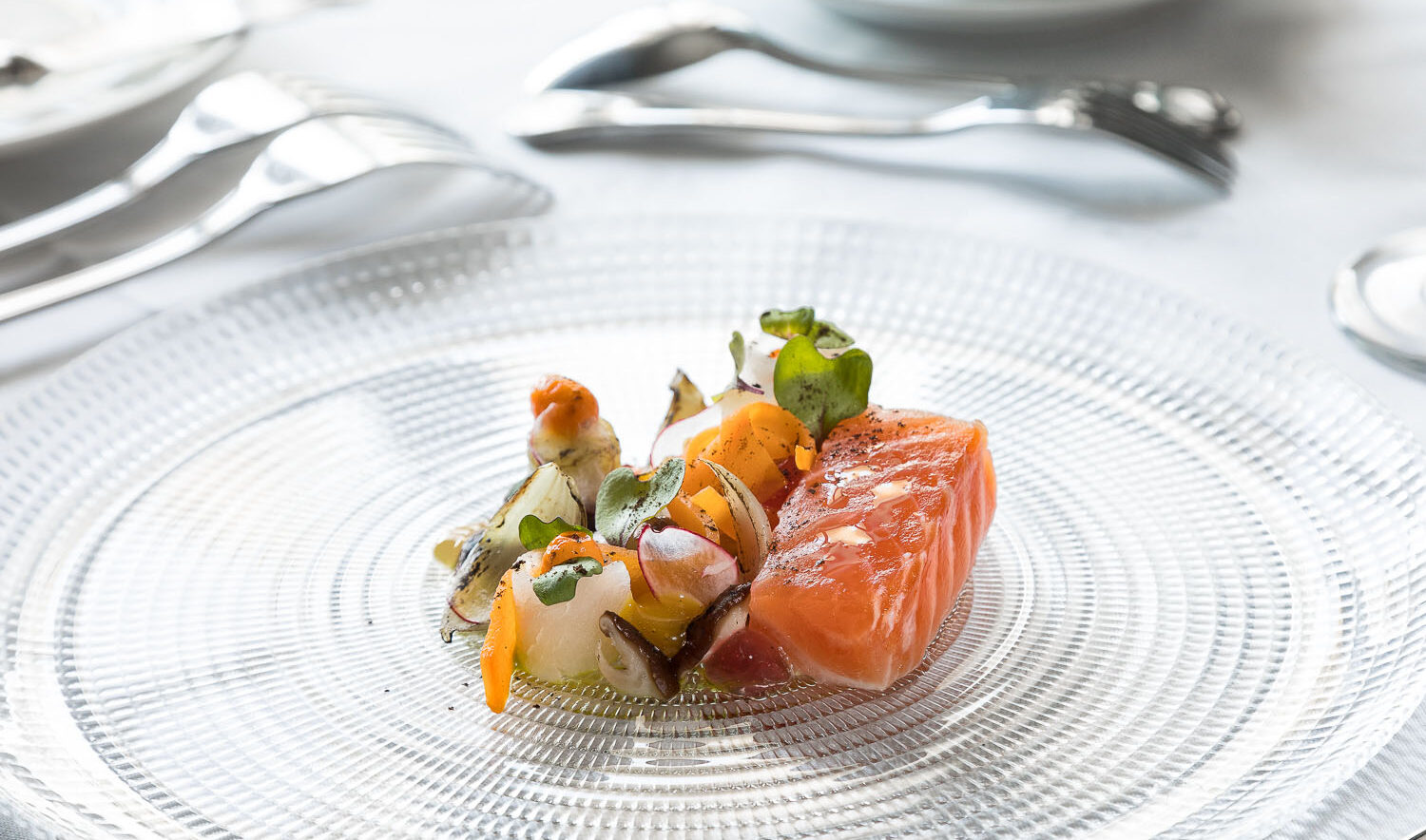 Lunch menus
Available 4.9.-30.11.2023
Welcome!
MENU OTSO 53,00 €
Toast skagen (L, available G)
***
Roasted salmon with fennel rémoulade (L, G)
***
Oven roasted apple with cardamom anglaise (L)
MENU URHO 49,00€
Apple-celeriac soup (L, G)
***
Fried pork sirloin with creamy honey-cider sauce (L, G)
***
Blueberry pie with thyme and cream cheese mousse (L)
Coffee / Tea 4,70€ / person
Please choose one menu for the entire group. Special diets and allergies will be taken care of according to your pre-order requirements.
The menu should be ordered latest 14 days before your event, also special diets should be informed then.
Garderobe fee 3,80 € / person will be charged on the invoice.
Way of payment should be agreed beforehand, we invoice Finnish company's afterwards, invoicing fee 15,00 €.
Credit card or prepayment for our foreign guests. 
Prices include VAT and are valid until further notice. We reserve the right to changes